The ultimate F&B experience app!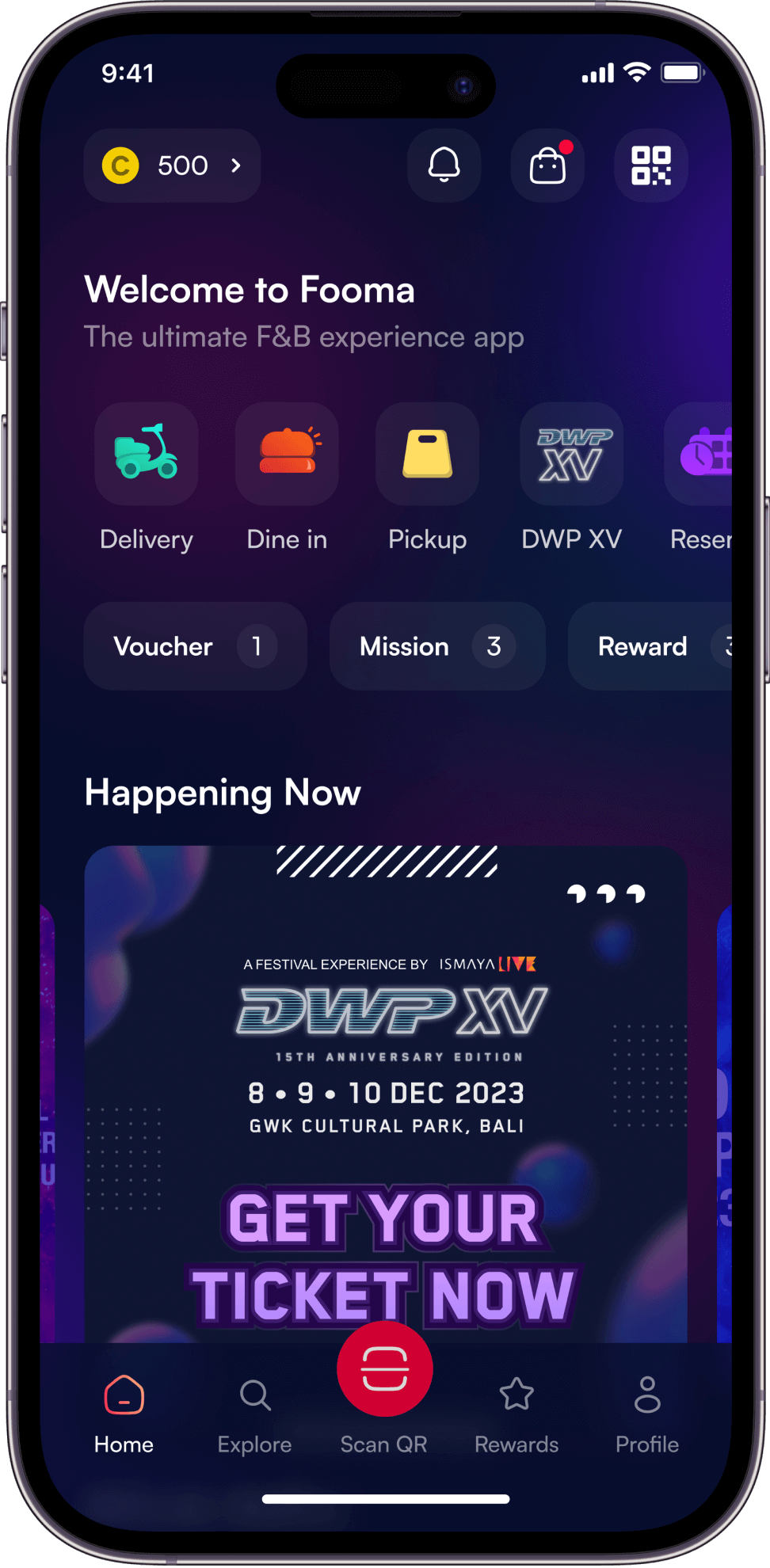 The ultimate F&B experience app!
Discover the joy
of music and food
tailored to your unique tastes and
preferences.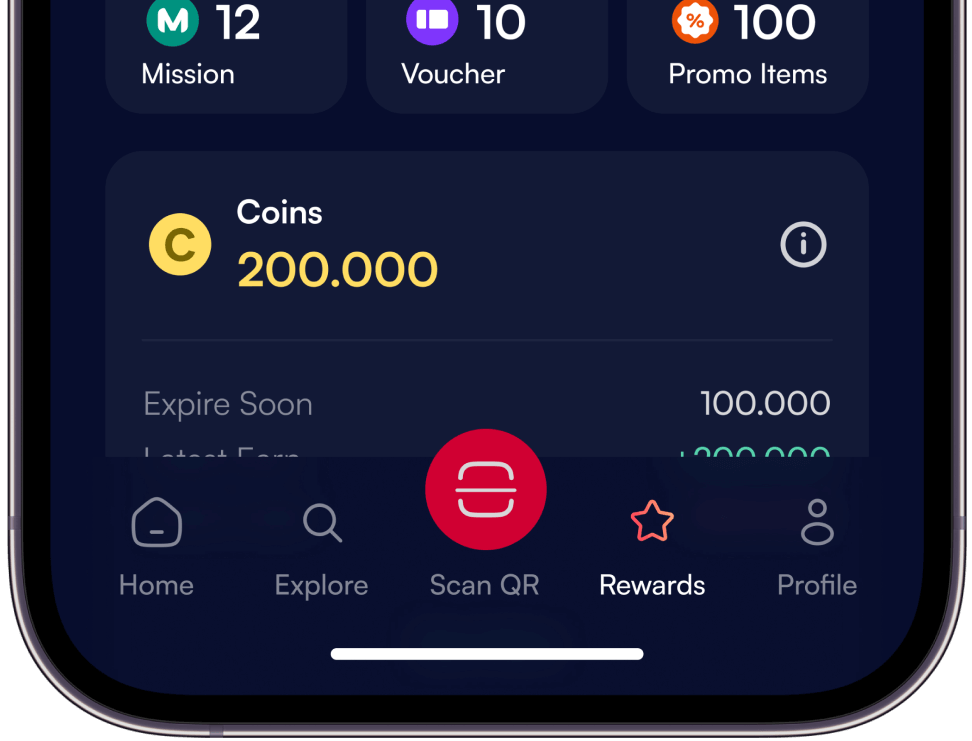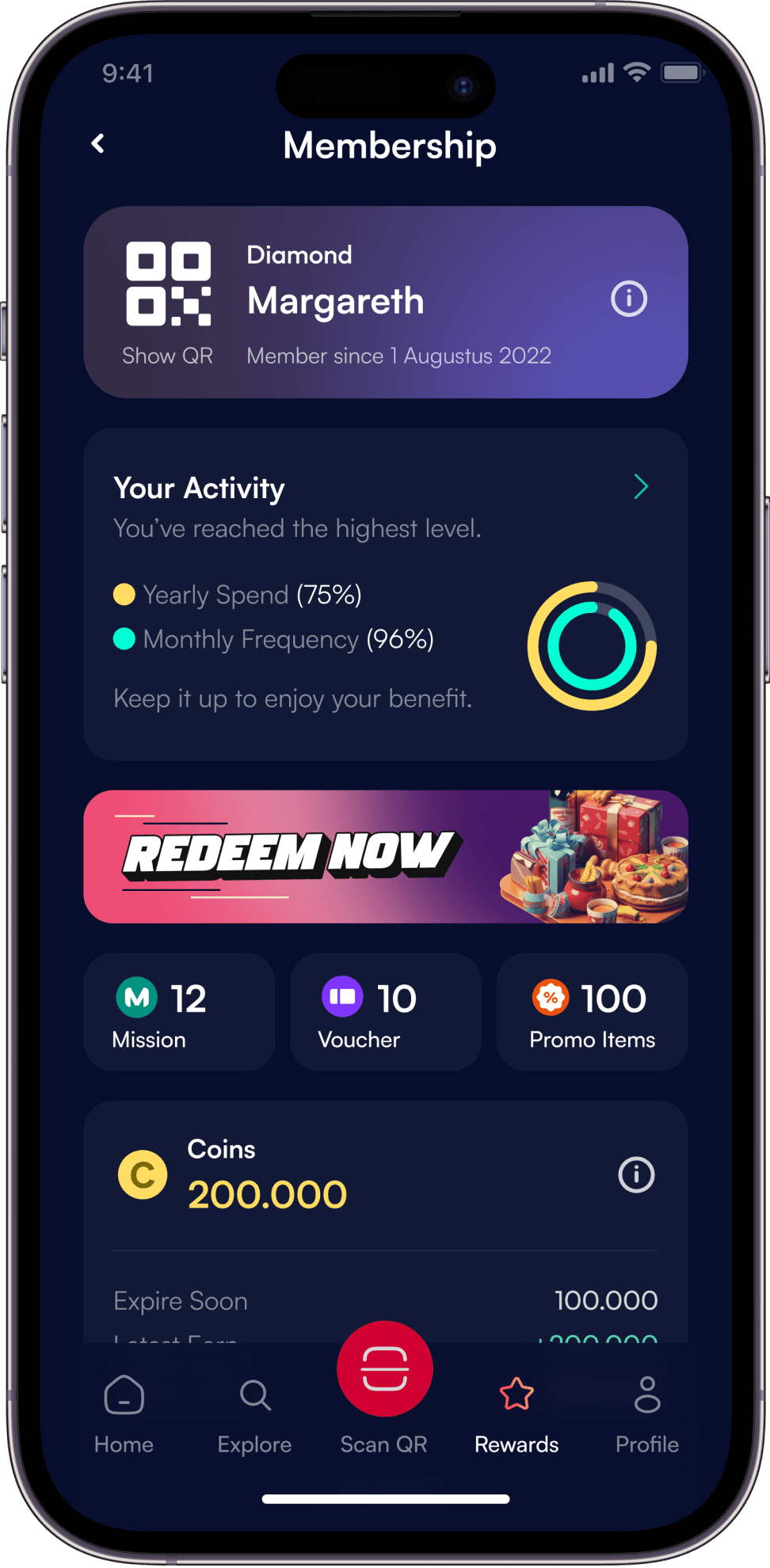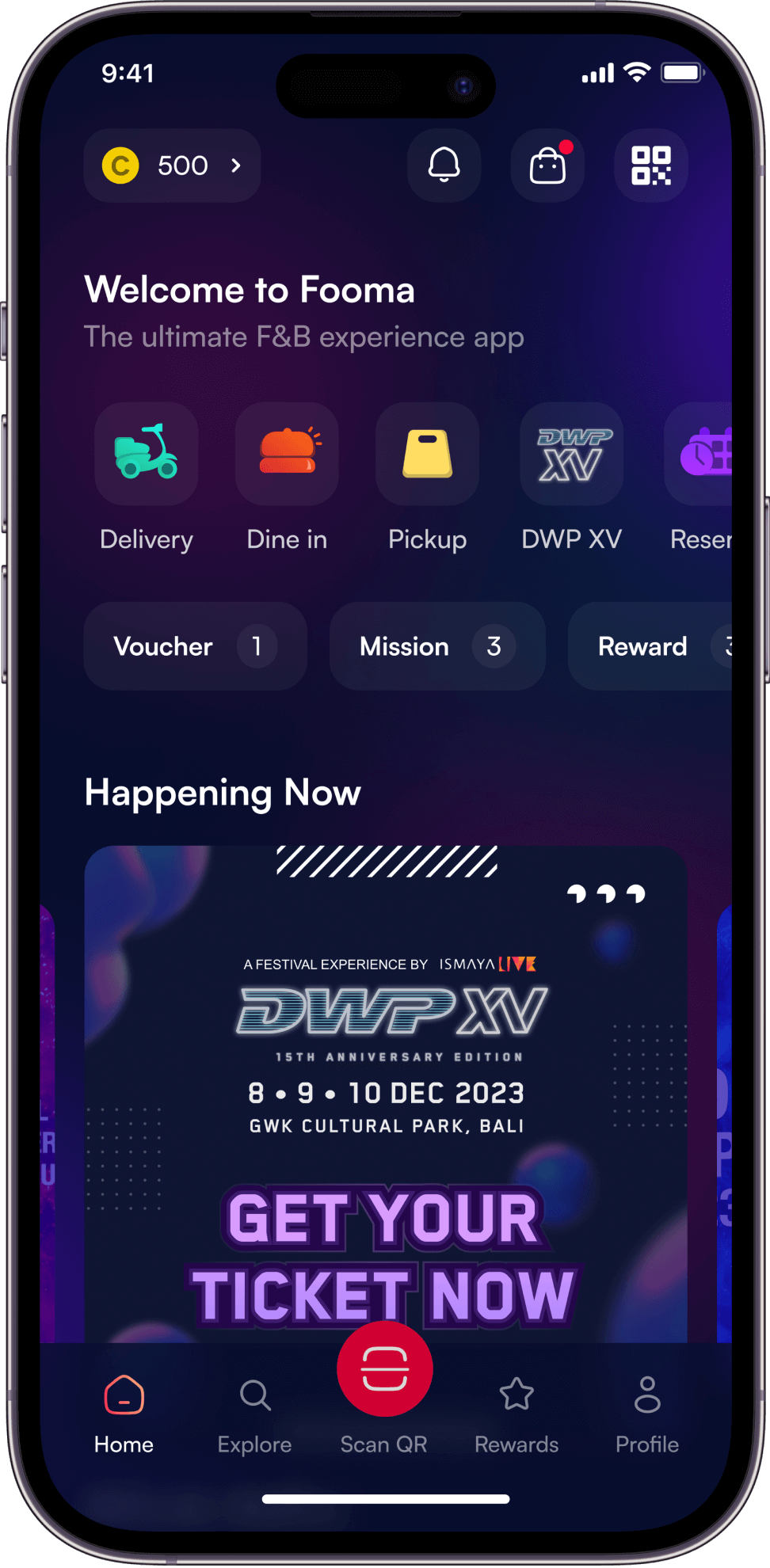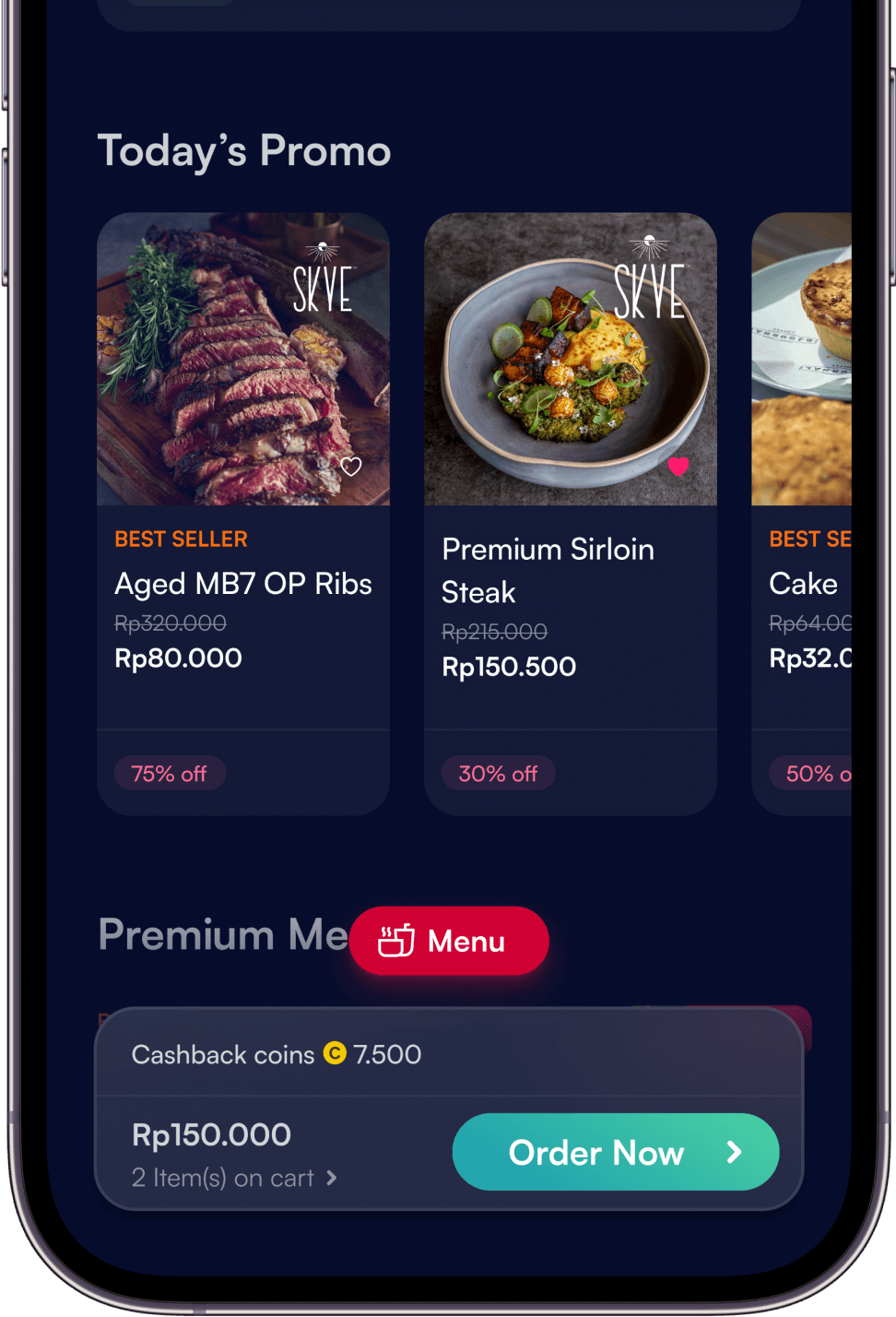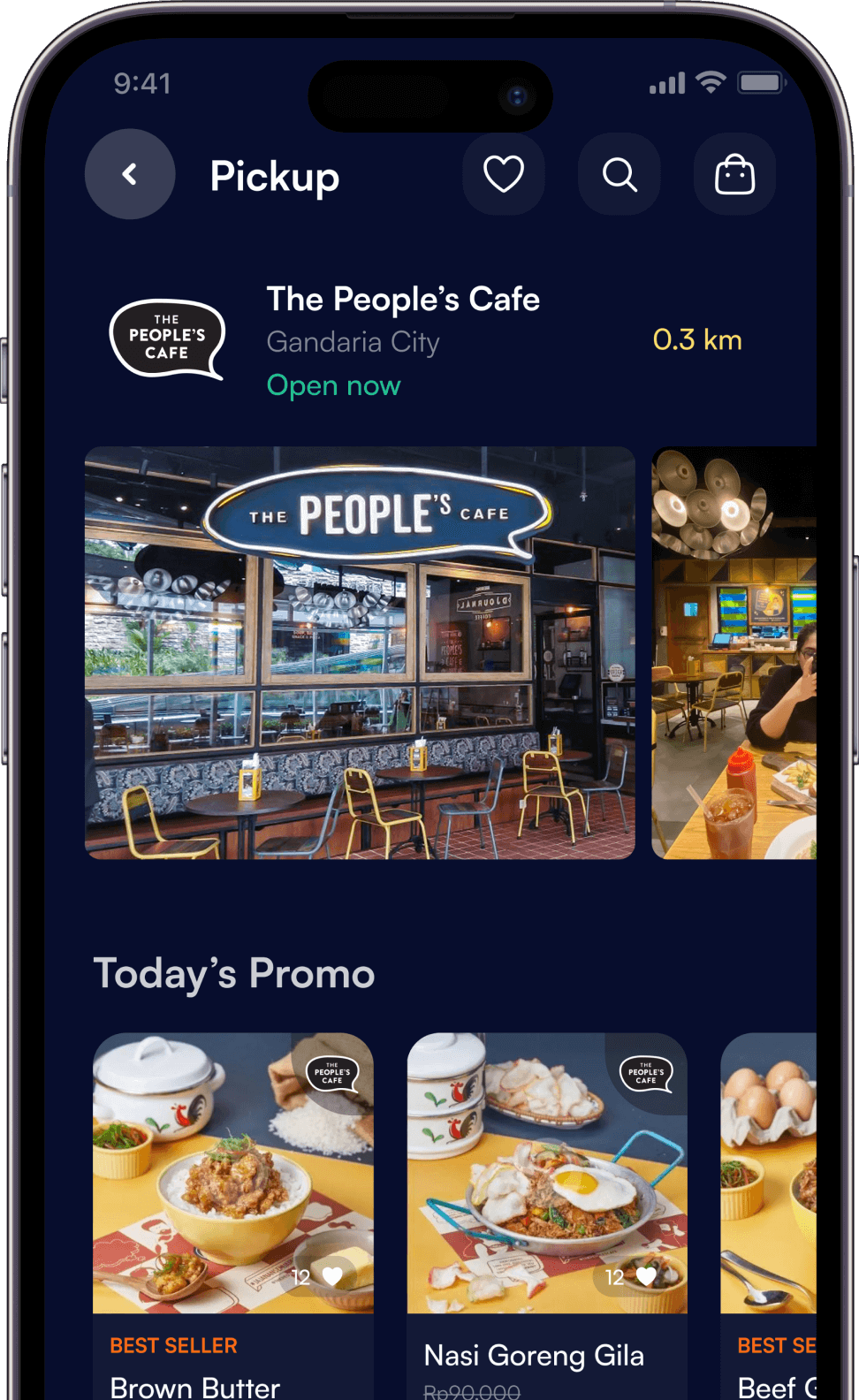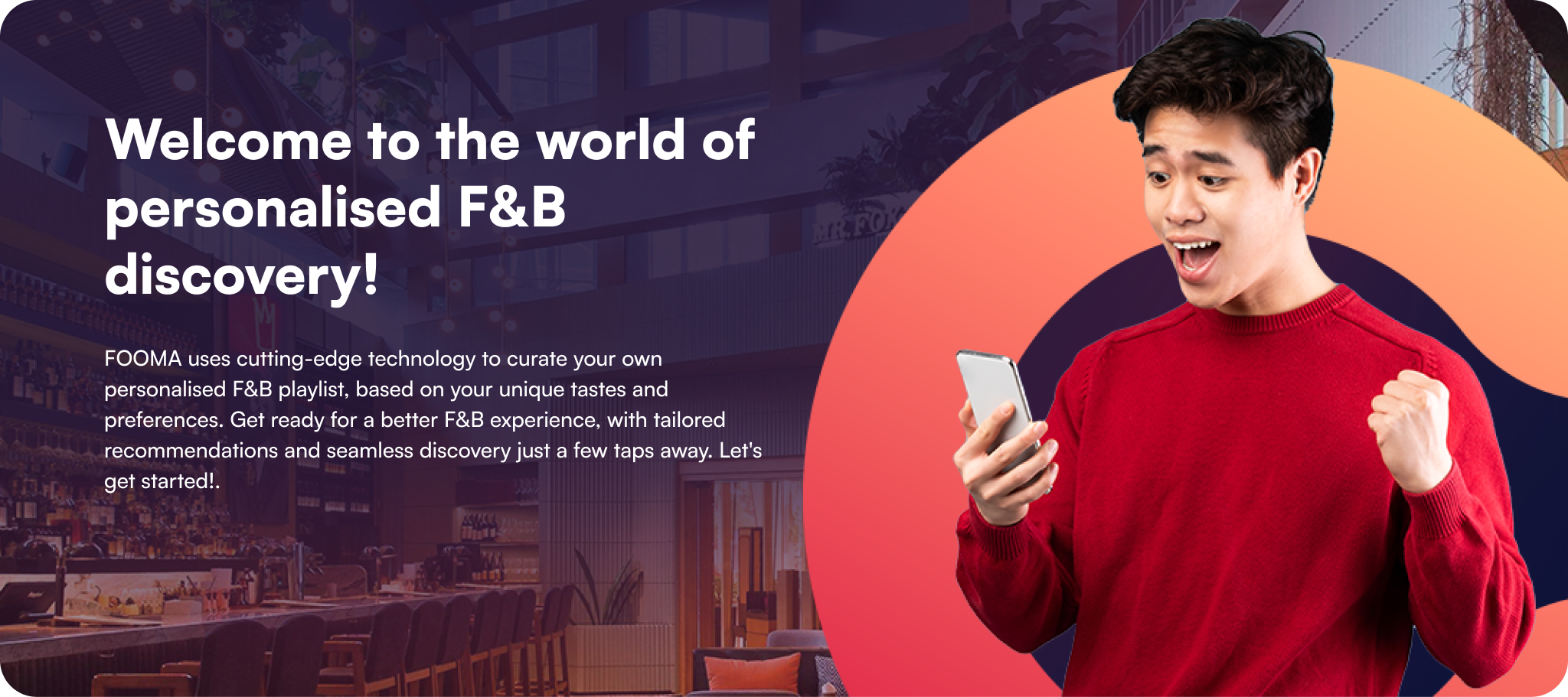 Intuitive Curation for Your Delivered Meals
Discover a personalized menu tailored to your taste buds. Experience the convenience of handpicked dishes delivered straight to your doorstep with our intuitive curation. Enjoy a hassle-free dining experience from the comfort of your home, courtesy of Fooma.
Dine-in Made Easy with Self Order
Take control of your dining experience with our self-order feature. Explore the menu and place your order seamlessly through our app. Skip the wait and enjoy your meal without any interruptions. With Fooma, dining in has never been more convenient.
More value with Fooma coin cashback
Savor the exceptional service of our outlet staff as they serve up delicious meals. With Fooma, every purchase earns you coins cashback, adding even more value to your dining experience. Indulge in delectable dishes while enjoying the rewards. Elevate your F&B experience with us.
Easy and Quick Reservations on the Go
Make easy and quick reservations directly from your phone. No more waiting or uncertainty. Whether it's a casual gathering or a special occasion, reserve your spot effortlessly. Fooma makes reservation management easy, so you can focus on enjoying your dining experience.
Never Miss an Event Again
Immerse yourself in the excitement of live events. Stay up-to-date with real-time updates, ticket availability, and event news. Never miss out on concerts, performances, or exclusive shows again. Fooma ensures you're always in the know, so you can enjoy every moment.
Your Lifestyle Partner for Culinary Adventures
Enhance your lifestyle with Fooma as your trusted companion. Discover the latest trends, exclusive offers, and hidden culinary gems. Let Fooma be your guide to unforgettable dining experiences and culinary adventures. Elevate your lifestyle with Fooma by your side.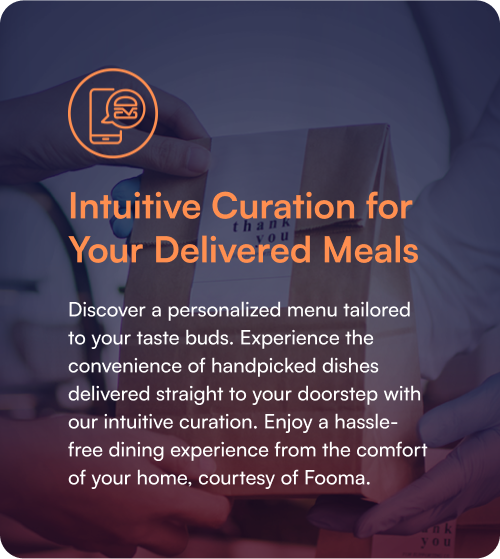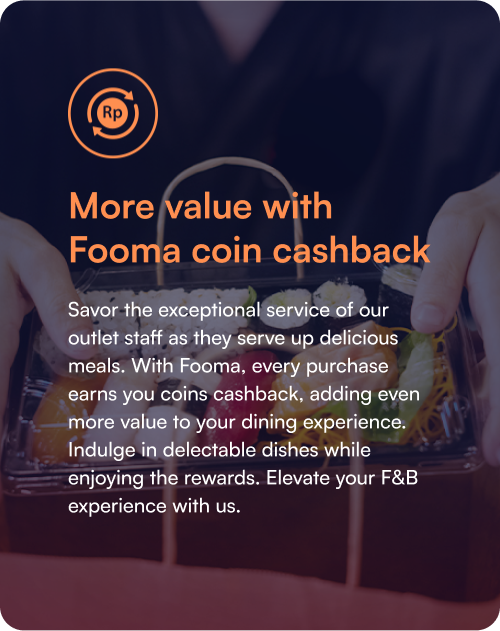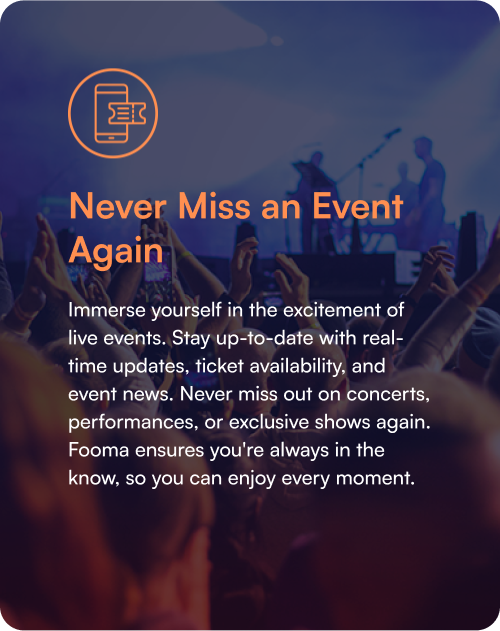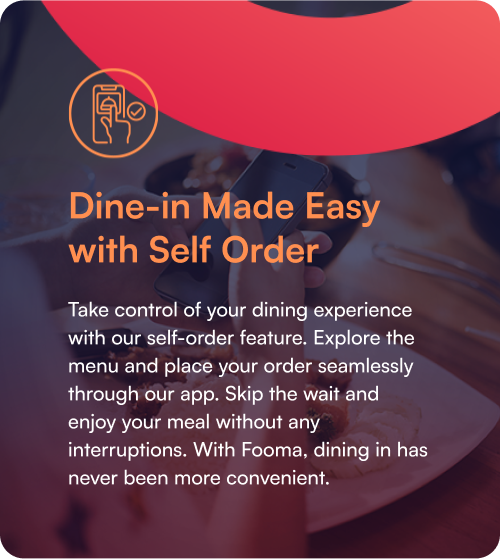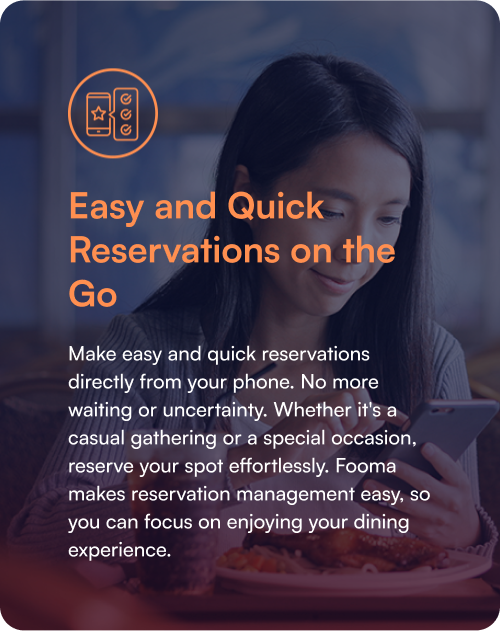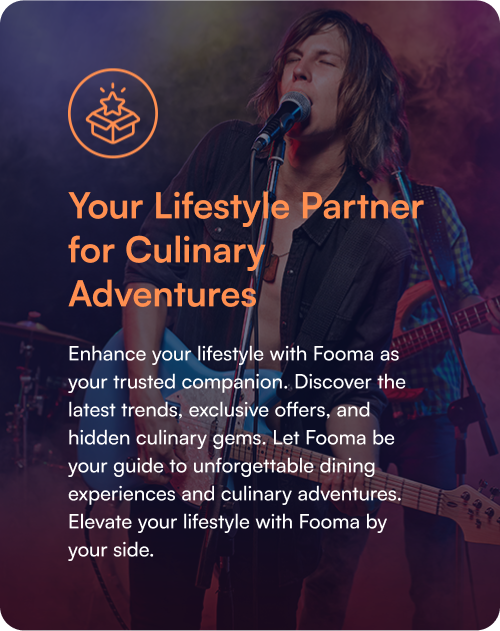 Brands